Are YOU Interested In Buying AHome
Hello! We're so glad you stopped by to inquire about the home-buying process!
Even though you don't have to have a college degree to buy a home, we desire for you to be as informed as possible. To that end, we've prepared some light reading for you.
We have many custom searches available for your convenience. Feel free to Search Homes For Sale until your heart is content. Many people like to use the internet and search on their own for a while. Some, like an agent to do the searching for them. We like to accommodate both in the best timing possible. If you would like to know more information about any home or have a different search requirement in mind, give us a call or text at 907-312-2274. We're happy to be of service and to engage you on whatever level you feel comfortable.
#AblazeAK​ #HomesForSaleInAlaska​ #HomesForSaleInWasilla​ #HomesForSaleInPalmer​ #HomesForSaleInAnchorage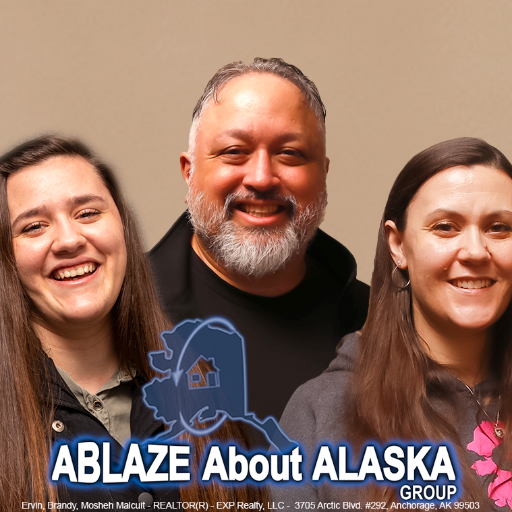 We are Ervin, Brandy, & Mosheh Malcuit of Ablaze About Alaska Group - a family owned & operated real estate team. Formerly known as "Malcuit Duo" (Malcuit Duo, LLC) with eXp Realty, Ervin & Brandy hav....